Pebbles - Mrs Higgins' Class
Mrs Higgins Class
Teacher: Mrs Higgins
Teaching Assistant: Mrs Ciballi and Mrs Mitchell
Welcome to our class homepage. Here you will find copies of our weekly newsletters so you can see what we have been learning and any exciting news Pebbles.
Happy New Year and welcome back!
It was lovely to see the children return to school with so much enthusiasm for the term ahead. It's difficult to believe that they only started school a few months ago. Pebbles are a great class and were genuinely excited to see each other today.
We have a busy and fun time ahead starting with a trip to Trevaskis Farm. Our Topic this term is 'From field to fork'. We are learning about farming methods and how how our food makes its journey from the farm to our plates. We will visit Treleague Dairy Farm and look at the similarities and the differences between the two farms.
This topic will be woven into our other curriculum subjects.
The traditional tale we are reading is 'Jack and the Beanstalk'. We will learn story structures, repeated refrains, and act in character as well as make comparisons with stories engaged in the same theme.
In Science we are looking at planting. We will be learning about how plants grow and planting our own seeds and bulbs.
In Phonics we are continuing to use the Read Write Inc method to learn. We are pleased with the progress the children have made so far in reading and are excited to see how much progress they make this term. Year 1 will also be writing sentences and practising nonsense words ready for phonic screening later in the year.
In Maths we are learning addition and subtraction methods including using number bonds and counting back and forward. The children will be using a range of manipulatives to support their understanding including numicon, cuisinere, counters and cubes.
Thank you helping to settle your child at an activity in the morning. It has a big impact on the rest of their day. The activities are chosen to consolidate their learning. This term we are going to have a maths fluency focus. A problem will be displayed on the interactive board for the children to solve. We will then work together to solve a more complicated problem together.
The Child's Eye View project is starting with drama, followed by music and finally dance. The children will have the opportunity to visit the Minack Theatre for a workshop.
We are looking forward to the next few months particularly when it gets lighter and warmer!
Click here to check if your home reading books are in your child's AR reading range...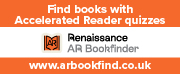 Support for parents about Read Write Inc phonics
Year 1: Detail of content to be introduced (statutory requirement)

Word

Regular plural noun suffixes –s or –es [for example, dog dogs; wish, wishes], including the effects of these suffixes on the meaning of the noun

Suffixes that can be added to verbs where no change is needed in the spelling of root words (e.g. helping, helped, helper)

How the prefix un– changes the meaning of verbs and adjectives

[negation, for example, unkind, or undoing: untie the boat]

Sentence

How words can combine to make sentences

Joining words and joining clauses using and

Text

Sequencing sentences to form short narratives

Punctuation

Separation of words with spaces

Introduction to capital letters, full stops, question marks and exclamation marks to demarcate sentences

Capital letters for names and for the personal pronoun I

Terminology for pupils

letter, capital letter word, singular, plural sentence

punctuation, full stop, question mark, exclamation mark
You must consent to the use of user embedded cookies to allow this embedded object to show.