Pebbles - Mrs Higgins' Class
Home Learning COVID19
Hello everybody.
Here are lots of things for you to do. The most important thing is to have fun and spend time with your family.
Read every day. There are so many things you can read; books, magazines, comics, recipes, signs, food packaging...... Practice writing letters and numbers. Write sentences using capital letters and full stops. Can you write a diary telling me what you have been up to?
You are all whizzy mathematicians. Become experts at number bonds. Carry on writing addition and subtraction number sentences. You were all getting so brilliant at that. Watch the Numberblocks and the Alphablocks. Look for shapes all around you. Why are things a particular shape?
You are a wonderful class and I will miss you lots. Thank you for making me very proud every day. I loved showing off my lovely class on all our school trips.
Have fun, be happy and be kind. I will see you all as soon as this nasty virus has disappeared.
I'll keep sending messages and I will keep finding you more fun things to do.
Love from Mrs Higgins
22/03/2020
Maths home learning update
White Rose Maths have added daily lessons and tasks to continue maths learning at home. These can be accessed below; they are very similar to what we do in class so would be really handy to use to enable your child to continue to develop their maths knowledge.
EYFS
Year 1
RWI Phonics lessons at home from Monday 23rd March
Ruth Miskin Training is scheduling free Read Write Inc. Phonics lessons on Facebook and YouTube for children to watch at home; three short Speed Sound lessons with one of our trainers every day for the next two weeks. Films will only be available at the times below:
Set 1 Speed Sounds at 9.30 am and again at 12.30 pm
Set 2 Speed Sounds at 10.00 am and again at 1.00 pm
Set 3 Speed Sounds at 10.30 am and again at 1.30 pm
Note: films are streamed live and won't be available at other times.
https://www.youtube.com/channel/UCo7fbLgY2oA_cFCIg9GdxtQ
Mrs Higgins Class
Teacher: Mrs Higgins
Teaching Assistant: Mrs Ciballi, Mrs Mitchell and Miss Gearing
Welcome to our class homepage. Here you will find copies of our weekly newsletters so you can see what we have been learning and any exciting news Pebbles.
Spring Learning
The children have enjoyed learning about how our food is produced as part of our Field to Fork topic. The children have learnt about planting cereal and vegetable crops through visiting Trevaskis Farm and taking part in the activities led by the Cornwall Horticultural Society. Our visit to Treleague Farm was great and the children explored the farm, learning about dairy farming including calving and milk production as well as enjoying a milk shake.
We are hoping to visit Tregullas Farm after Easter and see the lambs. This will be dependent on the impact the Corona virus will have on us at this time.
Finally we are going to learn about the fishing industry. Unfortunately the trip we had planned to Cadgwith has been cancelled but we have been fortunate enough to see the fish at Kellynack. Pete gave us an informative talk and Brandon filleted a fish for us.
The traditional tale we are reading is 'Little Red Riding Hood'. We will learn story structures, repeated refrains, and act in character as well as make comparisons with stories engaged in the same theme.
In Science we are monitoring and measuring the growth of our plants and seeds under different conditions,
In Phonics we are continuing to use the Read Write Inc method to learn. We are pleased with the progress the children have made so far in reading and are excited to see how much progress they make this term. Year 1 will also be writing sentences and practising nonsense words ready for phonic screening later in the year.
In Maths we are focusing on subtraction methods including crossing 10. The children will be using a range of manipulatives to support their understanding including numicon, cuisinere, counters and cubes.
The Child's Eye View project is starting with drama, followed by music and finally dance. The children enjoyed their visit to the Minack Theatre.
Home learning takeaway tasks
Here are some exploration tasks linked to well known traditional stories. Please try to complete one each week. We can't wait to share them!
Click on the link to access lots of games to practice counting. place value, number bonds and addition and subtraction.
Click here to check if your home reading books are in your child's AR reading range...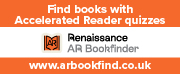 Support for parents about Read Write Inc phonics
Year 1: Detail of content to be introduced (statutory requirement)

Word

Regular plural noun suffixes –s or –es [for example, dog dogs; wish, wishes], including the effects of these suffixes on the meaning of the noun

Suffixes that can be added to verbs where no change is needed in the spelling of root words (e.g. helping, helped, helper)

How the prefix un– changes the meaning of verbs and adjectives

[negation, for example, unkind, or undoing: untie the boat]

Sentence

How words can combine to make sentences

Joining words and joining clauses using and

Text

Sequencing sentences to form short narratives

Punctuation

Separation of words with spaces

Introduction to capital letters, full stops, question marks and exclamation marks to demarcate sentences

Capital letters for names and for the personal pronoun I

Terminology for pupils

letter, capital letter word, singular, plural sentence

punctuation, full stop, question mark, exclamation mark
You must consent to the use of user embedded cookies to allow this embedded object to show.
This term we have been learning about the different ways our food reaches our plate. Enjoy the videos.
You must consent to the use of advertising cookies to allow this YouTube video to show.
You must consent to the use of advertising cookies to allow this YouTube video to show.
You must consent to the use of advertising cookies to allow this YouTube video to show.
You must consent to the use of advertising cookies to allow this YouTube video to show.
You must consent to the use of advertising cookies to allow this YouTube video to show.
You must consent to the use of advertising cookies to allow this YouTube video to show.