Surfers - Mrs McKellar-Savage (Miss Johns') and Miss Warwick's Class
Welcome to Surfers!
Mrs McKellar-Savage (Miss Johns')
and Miss Warwick's Class.
Teachers: Mrs McKellar Savage (Miss Johns) (Monday -Thursday), Miss Warwick (Friday)
Teaching Assistant: Mrs Wood
Please find all Home Learning information in the 'School Closures' area of the website.
Hi everyone!
Welcome to Surfers! We are a brilliant, multi-talented bunch of Year Sixes, taught by Mrs McKellar-Savage from Monday to Thursday, and by Miss Warwick on Fridays. We're supported by our fantastic Teaching Assistant, Mrs Wood, and have a variety of exciting learning planned for the Spring Term.
Our topic this half term is 'Catastrophe', which has a geography focus. You can find our topic knowledge organiser at the bottom of the page.
We'll be learning about:
Erosion, weathering and changing coastlines around the UK;
Plastic pollution;
Climate change and global warming.
We also have SATs coming up shortly; SATs week begins on Monday 11th May. The tests during that week are as follows:
Monday 11th May: Grammar, Punctuation and Spelling
Tuesday 12th May: Reading
Wednesday 13th May: Arithmetic Paper 1 and Reasoning Paper 2
Thursday 14th May: Reasoning Paper 3
Further information will be sent home closer to the time regarding SATs. However, if you have any questions, please do not hesitate to get in touch via the school office.
Here is some useful information about our day-to-day routine:
Our school is open at 8.45am. Please aim to arrive on time as there will be vital morning learning and settling routines.
PE days are Tuesdays and Fridays. Full PE kits should be in school at all times. Throughout the Spring Term, we'll be swimming - please ensure swimming kit is in school on Tuesdays.
Weekly homework will be set on a Monday; this needs to be handed in on the following Monday.
Spellings are also set on Mondays and tested on the following Monday.
Children should be reading at home daily! Please record home reading in children's diaries.
Diaries and jotters should be in school EVERY DAY.
Our class page 'Surfers' (on the school website) will be updated with learning news and our topic map for each term.

As you may already know, one of our aims to be on the playground at the end of each day. Should you need to get a message to us, reading records are the best way for non-urgent contact, such as a change in pick-up arrangements, meeting requests or a minor injury notice! If there is a message, the children have been told to put diaries on the teachers' desk, so please let your child know if you have written in their diary.
Warmest regards,
Mrs McKellar-Savage, Miss Warwick and Miss Johns
Home Learning
1. Reading - daily and for an increasingly longer duration. This must be active reading (thinking, talking, questioning, relating to other reading experiences)
2. Times Tables - learning the times table that they do not know yet or rehearsing them all to increase their fluency. The children will refer to these regularly in school as they apply them in their maths lessons. Log onto Times Table Rockstars to practise!
3. KIRFs - our Year 6 Key Instant Recall Facts can also be found above. These are handy, quick recall facts that we practise in school; practise them at home to become even speedier!
4. English task - this will be set through their work books or in paper format and relate to 'spelling, punctuation and grammar'.
5. Maths task - this will focus on a specific area of maths that they are learning or have learnt.
6. Spellings - weekly spelling practice will be sent home too to complete.
Have you got lots of books at home? Check if they are in your AR reading range here...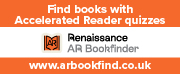 Support for parents on Read Write Inc