Surfers - Mrs Fishwick and Miss Johns' Class
Mrs Fishwick and Miss Johns' Class
Teachers: Mrs Fishwick (Monday, Tuesday & Wednesday)
Miss Johns (Wednesday, Thursday & Friday)
Teaching Assistant: Mrs Wood
Have you got lots of books at home? Check if they are in your AR reading range here...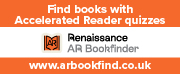 Dear Parents and Carers,
Welcome to Surfers. We are a class of children from Year 6 taught by Mrs Fishwick (on a Monday, Tuesday and Wdnesday) and Miss Johns (on a Wednesday, Thursday and Friday), and supported by our teaching assistant Mrs Wood. We have lots of exciting learning planned and are looking forward to our new topics of learning for Spring term.
Here is some useful information about our class routine.
Our school is open at 8.45am. Please aim to arrive on time as there will be vital morning learning and settling routines.

PE days are Tuesday and Thursday. Full PE kits should be in school at all times. During the Spring term, the children will be swimming on Tuesdays so will need their swimming kit.

Weekly homework will be set on Wednesday, to be completed by the following Monday.

A change this year with spellings - We are beginning our third year of using 'Read Write Inc' as a tool for teaching spellings across the school. This year, we have made the decision to stop sending weekly spellings home to learn, as greater emphasis needs to be placed on learning the rules and patterns of spelling. In school, we will also be raising the expectations of correcting and editing within writing and using strategies for spelling. In order for you to support your child at home with discussions or activities, we will be using spelling stickers in your child's home-school record, to share the spelling focus that is currently being taught.

Calendar dates can be found under 'Calendar' on the school website.

Our class page 'Surfers' (on the school website) will be updated with learning news and our topic map for each term.

Our Twitter and Facebook pages will also contain updates and news.
As you may already know, one of our aims to be on the playground at the end of each day. Should you need to get a message to us, reading records are the best way for non-urgent contact, such as a change in pick-up arrangements, meeting requests or a minor injury notice! If there is a message, the children have been told to put diaries on the teachers' desk, so please let your child know if you have written in their diary.
We look forward to the exciting year ahead.
Kind regards,
Mrs Fishwick and Miss Johns
Home Learning
1. Reading - daily and for an increasingly longer duration. This must be active reading (thinking, talking, questioning, relating to other reading experiences)
2. Times Tables - learning the times table that they do not know yet or rehearsing them all to increase their fluency. The children will refer to these regularly in school as they apply them in their maths lessons.
3. English task - this will be set through their work books and relate to 'spelling, punctuation and grammar'.
4. Maths task - this will focus on a specific area of maths that they are learning or have learnt.
Empty! Please add a resource.