Shells - Miss Whear's Class
Miss Whear's Class
Teacher: Miss Whear
Teaching Assistant: Mrs Griffiths
Welcome to Shells class (Year 1 and 2)
Here you will find information on what we are learning about each term and will see photo's of our learning. Please use school diaries regularly as a way of communicating with me, but also remember that I am available to chat to each morning and afternoon at the classroom door!
Our PE sessions will be on Mondays and Fridays- Please make sure that your child has a full indoor and outdoor PE kit in school daily.
Spelling test and Number Bond test: Thursday's (new words from personal spelling lists will also be sent home on Thursday's).
3 o'clock readers
If you have a little bit of time to spare at the end of the day, we really need your help. Research shows that children who read every day to an adult, progress much more quickly than those who do not have this opportunity. Whilst we would love to spend 15 minutes each day with every member of the school, simple maths shows that this is just not possible.
As well as this, some children, despite being just as intelligent as their peers , have dyslexic tendencies making learning to read and spell a real challenge. These children need much more practice than the average learner.
If you are able to come into school 15 minutes early at the end of the day to listen to children read, your help would be invaluable. No special training or skills are needed ,just an encouraging manner and enthusiasm.
Please speak to your child's class teacher or TA and arrange to come in for any afternoon that suits you. If you would like to chat about this before committing yourself to a time, please come in and see me in school on a Monday.
Many thanks,
Henrietta Sandford( SENco)
Pinterest - Shells Class Pinterest
I have made a class Pinterest page with fun and interactive ideas for how to supports your child's learning at home. Please take a look at the link above!
If you have home reading books, you can check if they are in your child's AR reading range here...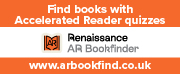 Year 2: Detail of content to be introduced (statutory requirement)

Word

Formation of nouns using suffixes such as –ness, –er and by compounding [for example, whiteboard, superman]

Formation of adjectives using suffixes such as –ful, –less

(A fuller list of suffixes can be found on page 56 in the year 2 spelling section in English Appendix 1)

Use of the suffixes –er, –est in adjectives and the use of –ly in

Standard English to turn adjectives into adverbs

Sentence

Subordination (using when, if, that, because) and co-ordination (using or, and, but)

Expanded noun phrases for description and specification [for example, the blue butterfly, plain flour, the man in the moon]

How the grammatical patterns in a sentence indicate its function as a statement, question, exclamation or command

Year 2: Detail of content to be introduced (statutory requirement)

Text

Correct choice and consistent use of present tense and past tense throughout writing

Use of the progressive form of verbs in the present and past tense to mark actions in progress [for example, she is drumming, he was shouting]

Punctuation

Use of capital letters, full stops, question marks and exclamation marks to demarcate sentences

Commas to separate items in a list

Apostrophes to mark where letters are missing in spelling and to mark singular possession in nouns [for example, the girl's name]

Terminology for pupils

noun, noun phrase

statement, question, exclamation, command compound, suffix adjective, adverb, verb tense (past, present) apostrophe, comma
You must consent to the use of user embedded cookies to allow this embedded object to show.
You must consent to the use of user embedded cookies to allow this embedded object to show.