Shells - Miss Bradley's Class
Home learning COVID19
Shells home learning can be found under the tab 'school closure' then click 'learning at home' then 'Shells'.
Miss Bradley's Class
Teacher: Miss Bradley
Teaching Assistants: Mrs Griffiths
Welcome to Shells class (Year 1 and 2)
Here you will find information on what we are learning about each term and will see photo's of our learning. Please use school diaries regularly as a way of communicating with me, but also remember that I am available to chat to each morning and afternoon at the classroom door!
Miss Bradley is the teacher in Shells class although Mrs Pollard teaches on a Wednesday. Mrs Griffiths and Mr Barco are our classroom assistants. Shelldon the tortoise is our class pet. We are excited to be working together in Shells Class this year
Home learning is designed to enhance children's learning in school allowing families to be involved and encourage discussions about our learning at home. This term our topic is 'From Field to Fork'. A homework grid is attached to this letter, please aim to complete one homework of your choice each week. Spelling will also be given out on a Friday and tested the following Friday. Initially spelling tests will be set up in an informal way to build children's confidence.
If you have home reading books, you can check if they are in your child's AR reading range here...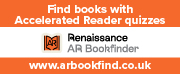 Year 2: Detail of content to be introduced (statutory requirement)

Word

Formation of nouns using suffixes such as –ness, –er and by compounding [for example, whiteboard, superman]

Formation of adjectives using suffixes such as –ful, –less

(A fuller list of suffixes can be found on page 56 in the year 2 spelling section in English Appendix 1)

Use of the suffixes –er, –est in adjectives and the use of –ly in

Standard English to turn adjectives into adverbs

Sentence

Subordination (using when, if, that, because) and co-ordination (using or, and, but)

Expanded noun phrases for description and specification [for example, the blue butterfly, plain flour, the man in the moon]

How the grammatical patterns in a sentence indicate its function as a statement, question, exclamation or command

Year 2: Detail of content to be introduced (statutory requirement)

Text

Correct choice and consistent use of present tense and past tense throughout writing

Use of the progressive form of verbs in the present and past tense to mark actions in progress [for example, she is drumming, he was shouting]

Punctuation

Use of capital letters, full stops, question marks and exclamation marks to demarcate sentences

Commas to separate items in a list

Apostrophes to mark where letters are missing in spelling and to mark singular possession in nouns [for example, the girl's name]

Terminology for pupils

noun, noun phrase

statement, question, exclamation, command compound, suffix adjective, adverb, verb tense (past, present) apostrophe, comma