Pebbles - Mrs Higgins' Class
Home Learning COVID19
Hello everybody.
I hope you are all well and happy. It must feel very strange for you being at home and not going to school. It's very important that we stay at home but eventually things will go back to normal and we will be able to go to school and see our friends.
It's the Easter holidays at the moment and I think you need to have a little rest from school work. Your mummy's, daddy's and carers will need a break too. It's not easy working, looking after a family and being a teacher.
I am thinking of ways of setting you school work everyday which will be fun, engaging and not always dependent on the internet. I would love you to email me too and send me photos which I can put on our website. Please stay in touch.
Make sure you read every day. Can you read a bedtime story and film it for me? Remember how we learnt one story off by heart and told it lots of different ways through, drama, dance, art and music. I'm going to choose a book for us all to read and share. Look at this website to help you with phonics. It's brilliant and you can also access free e-books.
Keep writing that diary for me. It will be something you can read to your grandchildren when you tell them about the pandemic!
Don't forget to use capital letters and full stops.
Keep practicing number bonds. Play games to help you recognise numbers to 20 and beyond if you are in Year 1. Can you say which number is one more and one less than any given number to 20? Carry on writing addition and subtraction number sentences.
Watch the Numberblocks and the Alphablocks. Look for shapes all around you. Why are things a particular shape? Can you go for a shape walk?
You are a wonderful class and I am missing you lots. It feels very odd not going to school. I am so looking forward to seeing you all soon.
Have fun, be happy and be kind. I will see you all as soon as this nasty virus has disappeared.
Love from Mrs Higgins
Pebbles Home Learning Photos
Tyler and Milo taking part in Cosmic Yoga
Eadie has started her diary and is practicing her letter formation.
Skyla has been busy making lego models, practicing her writing and painting in the sunshine.
Annelise and Kristabel have planted potatoes.
Betsy has been busy planting sunflowers, practicing her hand writing, writing a diary and she along with Jayden has received a Virtues certificate.
Annelise and Kristabel have been learning about Picasso.
Ava has painted some beautiful paintings and made shapes with potatoes. She has been practicing her writing, counting and phonics.
RWI Phonics lessons at home from Monday 23rd March
Ruth Miskin Training is scheduling free Read Write Inc. Phonics lessons on Facebook and YouTube for children to watch at home; three short Speed Sound lessons with one of our trainers every day for the next two weeks. Films will only be available at the times below:
Set 1 Speed Sounds at 9.30 am and again at 12.30 pm
Set 2 Speed Sounds at 10.00 am and again at 1.00 pm
Set 3 Speed Sounds at 10.30 am and again at 1.30 pm
Note: films are streamed live and won't be available at other times.
https://www.youtube.com/channel/UCo7fbLgY2oA_cFCIg9GdxtQ
If you have run out of books to read at home, you can access FREE ebooks from Read Write Inc here. Please make sure that you choose books from the colour band your child has been bringing home. We have worked very hard to ensure that your child is in the best group for their phonic knowledge and these books will ensure they can read the books fluently.
Click on the link to access lots of games to practice counting. place value, number bonds and addition and subtraction.
Click here to check if your home reading books are in your child's AR reading range...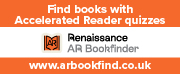 Support for parents about Read Write Inc phonics
Year 1: Detail of content to be introduced (statutory requirement)

Word

Regular plural noun suffixes –s or –es [for example, dog dogs; wish, wishes], including the effects of these suffixes on the meaning of the noun

Suffixes that can be added to verbs where no change is needed in the spelling of root words (e.g. helping, helped, helper)

How the prefix un– changes the meaning of verbs and adjectives

[negation, for example, unkind, or undoing: untie the boat]

Sentence

How words can combine to make sentences

Joining words and joining clauses using and

Text

Sequencing sentences to form short narratives

Punctuation

Separation of words with spaces

Introduction to capital letters, full stops, question marks and exclamation marks to demarcate sentences

Capital letters for names and for the personal pronoun I

Terminology for pupils

letter, capital letter word, singular, plural sentence

punctuation, full stop, question mark, exclamation mark
22/03/2020
Maths home learning update
White Rose Maths have added daily lessons and tasks to continue maths learning at home. These can be accessed below; they are very similar to what we do in class so would be really handy to use to enable your child to continue to develop their maths knowledge.
EYFS
Year 1
This book for children explains what Coronavirus is and why it is important to stay at home.
You must consent to the use of user embedded cookies to allow this embedded object to show.