Footprints - Miss Hayhurst's Class
Home Learning COVID-19
Home learning for the period of home-schooling during the COVID-19 pandemic can be found on the 'School Closure' tab.
We look forward to sharing with you what we get up to! Keep a look out for photos in the gallery.
Teacher - Miss Hayhurst
Teaching assistants- Miss Francey and Mrs Mundy
Welcome to Footprints class page
The class will be taught by Mrs Brown (Monday, Tuesday) and Miss Hayhurst (Wednesday, Thursday, Friday). Miss Francey and Mrs Mundy will be Footprints' teaching assistants.
We have many exciting topics for the half term ahead which we hope will enthuse and motivate the children. Please see our class topic web (attached below) for more details.
Here are a few useful things to know for this term:-
PE days are Tuesday (swimming for this half term) and Thursday. Full PE kits should be in school at all time please.

Home learning each week will be reading and times tables as well as a Maths and English challenge to complete. A home learning Maths/English challenge will be set on Tuesday to be handed in on the following Monday.

Calendar dates can be found under 'Calendar' on the school website.
As you may already know, we aim to be on the playground at the end of each day but if you need to get a message to us diaries are the best way for non-urgent contact such as a change in pick-up arrangements, meeting request or a minor injury notice! We will encourage the children to put diaries on our staff desk, if there is a message, so please let them know you have written in their diary.
We are really looking forward to this term with plenty of exciting topics ahead. Thank you for your continued support.
Kind regards,
Miss Hayhurst
3 o'clock readers
If you have a little bit of time to spare at the end of the day, we really need your help. Research shows that children who read every day to an adult, progress much more quickly than those who do not have this opportunity. Whilst we would love to spend 15 minutes each day with every member of the school, simple maths shows that this is just not possible.
As well as this, some children, despite being just as intelligent as their peers , have dyslexic tendencies making learning to read and spell a real challenge. These children need much more practice than the average learner.
If you are able to come into school 15 minutes early at the end of the day to listen to children read, your help would be invaluable. No special training or skills are needed , just an encouraging manner and enthusiasm.
Please speak to us and arrange to come in for any afternoon that suits you.
Many thanks
Support for parents about Read Write Inc
Year 3 Key Instant Recall Facts
Year 3 Maths Knowledge Organisers
Year 4 Key Instant Recall Facts
Year 4 Maths Knowledge Organisers
If you have books at home, then check if they are in your reading range here...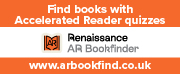 You must consent to the use of user embedded cookies to allow this embedded object to show.